Are you dreaming of navigating Europe's waterways in your own floating 'home from home'?
Or do you already own a boat and are thinking of making a change?
Now is your chance to realise your dream ...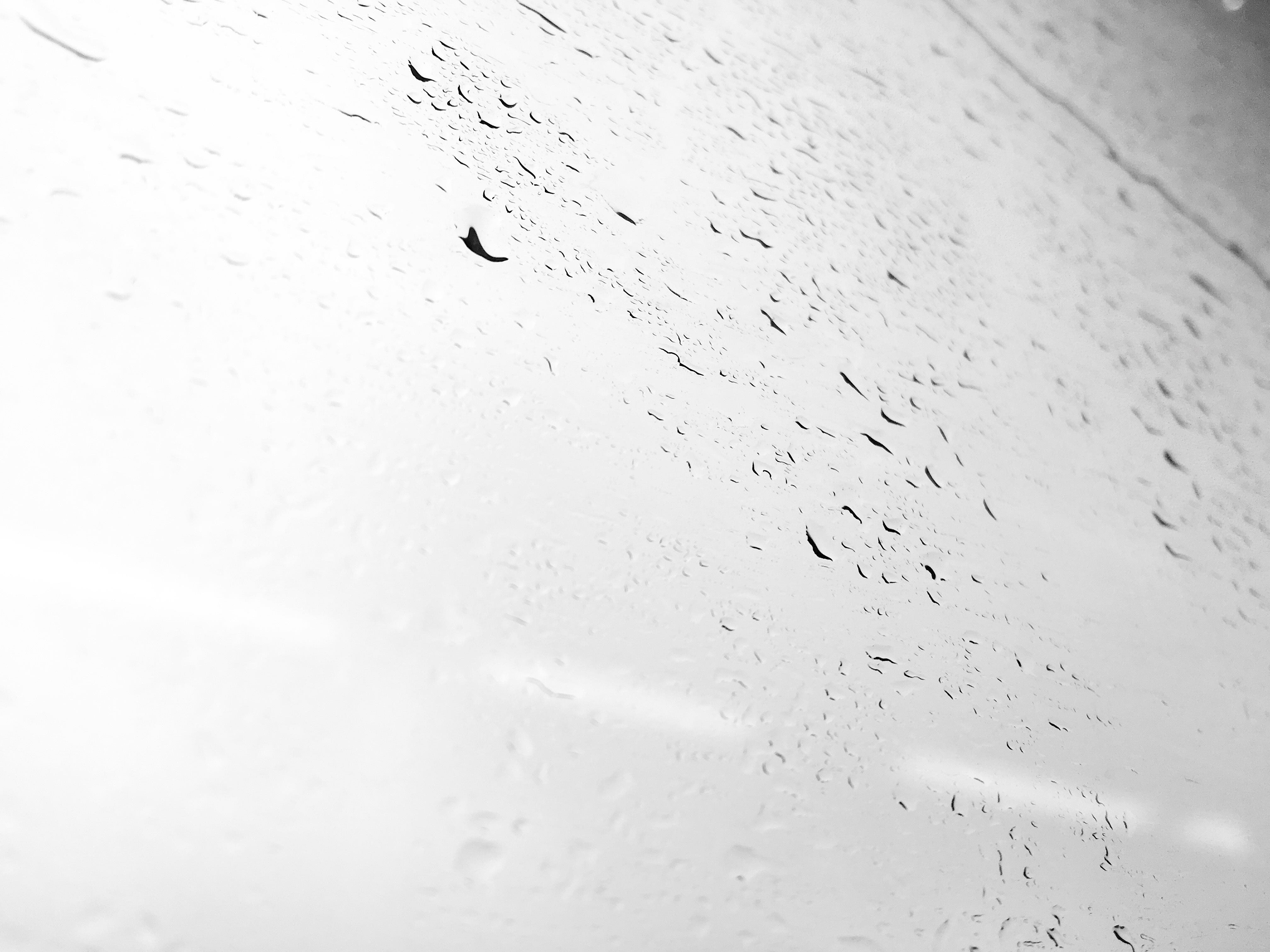 For Sale
Attractive Luxemotor barge for sale. Professionally surveyed in 2018 and valued at €155,000. Major price reduction in 2023 - now €125,000 - to promote an early sale and to help cover the cost of minor cosmetic works delayed due to Covid restrictions and also for health reasons.
From working barge in NL in the 1920s...
Nooit Gedacht, built in 1925-27, started life as a freight barge carrying wheat and grain products on the inland Netherlands waterways.
...to cruising leisure barge in the 1980s
After its conversion in NL the 1980s, this attractive leisure cruising barge has travelled far and wide on the inland European waterways.
ES-TRIN (TRIWV)
Following a professional hull survey in May 2018 Nooit Gedacht had its 7 year ES-TRIN (TRIWV) certificate renewed through to 2025.
Windows
Extensive refurbishment works in 2017-18 saw 10 saloon, rear cabin windows and portholes refitted and resealed; all are double glazed.
Hull & Topsides Repaint
Nooit Gedacht leaving the dry dock in May 2018 after full professional survey, bottom blacking, new magnesium anodes and topsides repaint.
Nomen est omen
"Oodathawtit"? All that remained was to complete the signwriting, returning her to her former glory and preparing her for new adventures.
Double Bed
The master cabin is furnished with a transverse double bed in traditional dutch barge style, freeing up large amounts of the boat for cruising and relaxing.
All round Storage
The dutch engineer who converted the barge, clearly a boater's boater, used the space all around and under the bed to maximum storage advantage.
Hanging Cupboard
This fitted hanging cupboard, part of the original conversion, provides ample hanging space for two.
Bed Storage
Just one example of the intelligent use of space at the head and foot of the bed to provide unobtrusive storage space.
Tallboy
This recently added tallboy with drawers and shelves cleverly hides the radiator while providing warm air circulation.
Galley
Fully equipped galley with gas hob, separate domestic fridge & freezer, extractor hood, worktop, fitted cupboards and drawers.
Saloon
Large modern saloon with wooden flooring, double glazing and wood stove. Use as guest cabin or convert into separate lounge and sleeping cabin.
Shelving
A more recent addition to the saloon, adding simple and effective storage space for crockery, glassware or knick-knacks.
Deck Access
360° all-round view wheelhouse has 2 side doors to double bitts forward and midships for easy access & safety.
Controls
The control centre has hydraulic steering (including joystick control) and a well laid out console.
Dining Area
The spacious wheelhouse has plenty of room for navigating and as a dining and seating area.
Seating Area
Both the wheelhouse and the timbered rear deck provide ample space for eating, sitting and lounging.
Sunblinds
Ongoing renovation and modernisation included renewing venetian blinds throughout in 2017-18.
Security System
A boat needs an on board security system; after careful consideration, we gave Janosz the role.
Washroom Units
The bathroom features domestic sized basin, toilet and shower units - and a very efficient radiator.
Shower
Full standing room shower with running hot & cold (renewed 2015) is a boon summer and winter alike.
Washing Machine
The washing machine runs on shore power or engine power; the dryer is in the separate wetroom.
Wetroom with Dryer
The wetroom houses a dryer, a vacuum cleaner (and, for emergencies, a spare PortaPotti).
Layout
The master cabin is housed at the stern, with bathroom to port and wetroom to starboard.
Wetroom & Storage
A place to hang outdoor jackets & wet clothes and to store cleaning materials, etc.
Engine Room - Entrance
Housing the engine, generator, CH boiler, water heater, domestic battery bank, pumps and electrical equipment, the engine room has good all round access.
DAF 575 120hp engine
The marinised work horse DAF 575 engine delivers 120hp/2,400 rpm and cruises all day long at a steady 1,000 - 1250 rpm with an average fuel consumption of 3-3.5ltr/h.
15 kVA silenced Generator
The Mitsubishi K3D Diesel generator delivers 230V domestic current and 360V 3-phase current to the 1hp anchor winch and to the heated workshop.
Voltmeter
On-board electricity requirements are covered by 230V shore power with galvanic isolator, 12 x 2V 24V domestic batteries, Victron 60A charger, Studer 2300W inverter and 20 x 36-cell solar panels.
Main Anchor Winch
Heavy duty anchor winch with 30m of steel chain and recently added 1hp electric motor for effortless handling; spud poles fore & aft.
Prop Tunnel
4 blade 27.5" (70cm) bronze propeller on 60mm shaft with prop tunnel (moderates prop walk); stern gland repacked 2018.
Specification
Summary Description:
· Luxemotor 21.1m x 3.91m x ca. 1.10-1.15m. Air draught ca. 3.10-3.15m.
Headroom: Wheelhouse/Saloon 2.05m; rear cabin 1.95m; shower room 1.90m.
· Built 1925 De Dagenraad, Woubrougge. Reg. No. 0303156, NL, 1927
· Converted in 1980s by dutch engineer; purchased by present owner 2008
· Numerous equipment renewals, enhancements and renovations 2008-18
· Hull blacked, anodes replaced, topsides professionally repainted 2018
· Professional out of water hull condition survey 2018, ES-TRIN to 2025
Partial Inventory including enhancements since 2008:
· DAF 575 Engine 120 hp, 2400 rpm; major overhaul 2010
· Engine room: steel bulkheads, fireproof door, good access & headroom
· PRM 3:1 gearbox; prop tunnel; stern gland last re-stuffed 2018
· Dedicated 2 x 12v engine starter batteries
· 220-240v shorepower connections (fore and aft); galvanic isolator
· 13.5KW Mitsubishi Generator, silenced, with own 12v starter battery
· 20 x 36 cell 24v solar panels with auto controller
· Studer 24v 2300 W Inverter
· Victron 24v 60A Battery Charger
· 12 x 2v = 24v 495 Ah Hawker Enersys [Oldham] traction batteries
· Electric bow thruster with dedicated 2 x 12v 230A batteries
· Hydraulic steering with joy stick controller; VDO depth sounder (fore & aft)
· Kabola thermostat-controlled CH; radiators in all cabins incl. wheelhouse
· 360° view wheelhouse; side doors to double bitts; seating/dining areas
· 2 fully compliant VHF ship's radios, one fixed, one hand-held
· Spacious wood-planked rear deck seating with large storage boxes
· Master cabin aft; double bed; 2 wardrobes; wooden flooring
· Rear cabin windows and portholes refitted & re-sealed 2017
· Spacious saloon forward, renovated 2009; wooden flooring; wood stove
· Double glazing throughout; 5 large saloon windows refitted 2017
. Easily converted to make separate lounge and second sleeping cabin
· Large kitchen, cork flooring, equipped with:
- 4 burner cook-top (2 x propane gas cylinders housed in external locker)
- Cooker ventilator hood
- Full size domestic refrigerator & freezer; fully equipped built-in cabinets
· Shower (2015) and domestic basin & toilet units; washing machine
· Separate storage / wet room; clothes dryer venting to outside
· Pressured fresh water system with 3000 liter fresh water tank
· Electric water heating and/or dual calorifier from engine or generator
· New hot water cylinder (2009) and expansion tank (2016)
· 500l Black water tank + dual valve pump-out to waterway or pump-out station
· Grey water toilet flush and deck wash system
· 4 fuel tanks, total capacity = 1 x 2,000 ltr (red) and 1 x 500 ltr + 2 x 250 ltr (white)
· Push-button fuel sight gauges & external fuel shut-off valves
· Main anchor and winch forward; 1hp 380v electric motor
· 35kg auxiliary anchor & chain at stern; spud poles fore and aft
· 3m steel gang-plank w/ rollers and new 2m aluminium gang-plank
· 2-way Intercom between wheelhouse and front deck
· compressed air horn; blue board
· Small, light dinghy w/ rollers
· Hand-operated loading derrick / boat winch (can be fitted fore or aft)
· Heated workshop in forepeak; fitted workbench & various tools, spanners
· 380V 3-phase electricity serving main anchor winch motor and workshop
(e.g. for welding)
· Compressed air supply to workshop from engine for machining work